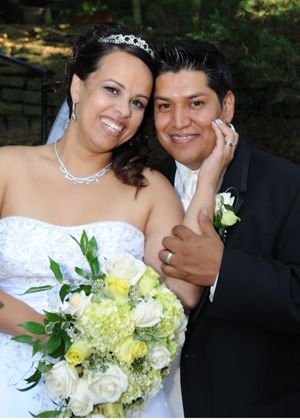 "I now pronounce you husband and wife"...
These are some of the most beautiful words a clergy person has the priviledge in pronouncing. They indicate that two people just united their lives before God and their witnesses, and testified their unconditional love for one another.
When it comes to that special moment in the life of your couple, we are flexible to work with your desires. We can have your wedding wherever you desire. Our clergy is fluent in both Spanish and English.
Furthermore, StJDCC will be alongside every step of the way, helping you personalize and tailor the ceremony to your circumstances and desires.
We ask that you contact us at least 6 months in advance of the date you plan to hold your wedding as this will allow us to provide you with orientation and preparation for this wonderful sacrament.
Interdenominational: If your spouse is non-Catholic, we can arrange a ceremony for the occasion. Please indicate so when you mail your application to us.
Previously divorced: If you have been preciously married and are now divorced, we can help you in obtaining a church annulment for you to be re-married by the Church.